---
With Glrassin 6 months warranty, 7" Display for Siemens SIMATIC TP700 Comfort, TP700 Basic and TP700 Outdoor HMI repair Replacement.  The TP700 display resolution is 800 Pixel * 480 Pixel, which dimension is 7 inches. Glassin Spare Parts are used to replace the broken one to maintain your machine.
SIMATIC Touch Panel TP 700 Comfort 7" WIDESCREEN-TFT-DISPLAY, 16 MIL. COLORS, PROFINET INTERFACE, MPI/PROFIBUS DP INTERFACE
Please carefully compare the dimensions with your machine and read the shipping and FAQ section before buying.  If you are not sure whether this plastic housing is suitable for your machine, send an email that attaches the picture of your old screen to us to confirm before you make the order. Our email address is sales@glrassin.com.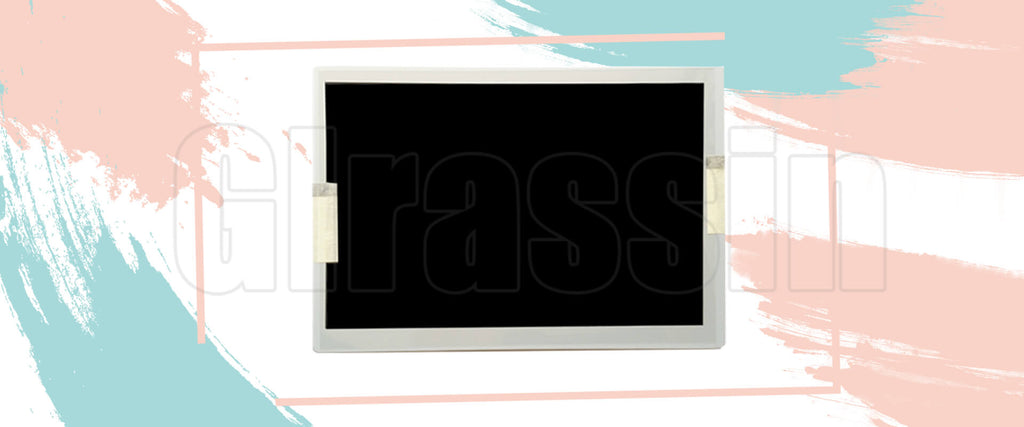 Specific parameters:
| | | | |
| --- | --- | --- | --- |
|  Diagonal: | 7 in | Model: |  TP700 Comfort |
| Warranty: | 6 months | Supply: | Display |
| Design of display: | TFT | Number of colors: | 16 777 216 |
| Resolution: | 800 * 480 | Dimension | 152.4 * 91.4mm |

Suitable for the following model:
Part Number
 D

escription

6AV2124-0GC01-0AX0

SIMATIC HMI TP700 Comfort, Comfort Panel, Touch operation, 7" widescreen TFT display, 16 million colors, PROFINET interface, MPI/PROFIBUS DP interface, 12 MB configuration memory, Windows CE 6.0 (Microsoft Support included Security updates discontinued) configurable from WinCC Comfort V11

6AV2124-0GC13-0AX0

SIMATIC HMI TP700 Comfort Outdoor, Comfort Panel, Touch operation, 7" widescreen TFT display, 16 million colors, PROFINET interface, MPI/PROFIBUS DP interface, 12 MB configuration memory, Windows CE 6.0 (Microsoft Support included Security updates discontinued) configurable from WinCC Comfort V13 SP1, HSP

6AG1124-0GC01-4AX0

SIPLUS HMI TP700 COMFORT FOR medial stress with conformal coating based on 6AV2124-0GC01-0AX0

6AG2124-0GC13-1AX0

SIPLUS HMI TP700 OUTDOOR RAIL -25°C...60°C T1 with 70°C for 10 min with conformal coating based on 6AV2124-0GC13-0AX0. TP700 Comfort Outdoor, Comfort "Panel, Touch operation, 7" widescreen TFT display, 16 million colors, PROFINET interface, MPI/PROFIBUS DP interface, 12 MB configuration memory, Windows CE 6.0, configurable WINCC Comfort V13 SP1 and higher, HSP

6AV2144-8GC10-0AA0
SIMATIC HMI TP700 Comfort INOX, Stainless steel front, Con- tinuous decorative film, Degree of protection front IP66K, 7" widescreen TFT display, PROFINET interface, MPI/PROFIBUS DP interface, 12 MB configuration memory, Windows CE 6.0, (Microsoft Support included Security updates discontinued) configurable from WinCC Comfort V11

6AV2143-6GB00-0AA0

SIMATIC HMI, TP700 Basic, Basic Panel, Neutral design, Touch operation, 7" TFT display, 65536 colors, PROFINET interface, configurable from WinCC Basic V13/ STEP 7 Basic V13, contains open-source software, which is provided free of charge see enclosed CD

6AV2124-5GC00-0WF0

SIMATIC HMI TP700 Comfort Comfort Panel, Windows CE 6.0, touch operation, 7" widescreen TFT display

6AG1124-0GC13-2AX0

SIPLUS HMI TP700 Comfort Outdoor conformal coating -30 ... +60°C based on 6AV2124-0GC13-0AX0 . Comfort "Panel, Touch operation, 7" widescreen TFT display, 16 million colors, PROFINET interfaces, MPI/PROFIBUS DP interface, 12 MB configuration memory, Windows CE 6.0, configurable as of WINCC Comfort V13 SP1, HSP