---
Sale
With Glrassin 6 months warranty, Membrane Keyboard for Siemens HMI SINUMERIK 802D sl plus Operator Panel repair replacement. Glrassin Spare Parts are used to repair HMI machines.
The SINUMERIK 802D sl plus is a customized operator panel controller for standard CNC turning machines. The SINUMERIK 802D sl plus allows you to easily operate machine tools by providing graphical support for all operator control actions.
Free standard shipping is available for standard delivery of this keyboard. Please carefully compare the dimensions with your machine and read the shipping and FAQ section before buying.  If you are not sure whether this Keyboard is suitable for your machine, send an email that attaches the picture of your old one with dimensions to us to confirm before you make the order. Our email address is sales@glrassin.com.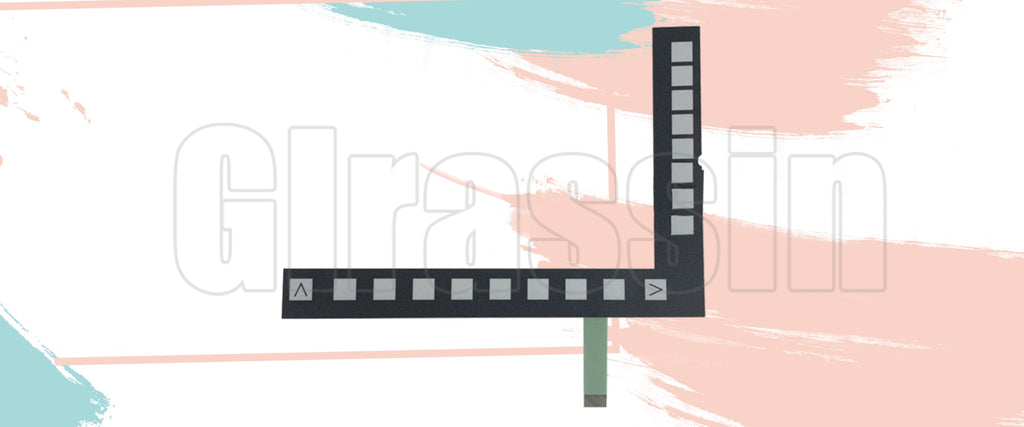 Specific parameters:
| | | | |
| --- | --- | --- | --- |
| Warranty: | 6 months | Supply: | Membrane Keypad |
| Numeric Keys: | NO | Function Keys: | YES |
| Cursor control Keys: | YES | Model | SINUMERIK 802D sl |
Suitable for the following Model:
Part Number
 D

escription

6FC5370-0AA00-1AA1

SINUMERIK 802D SL VERSION T/M VALUE OPERATOR PANEL CNC WITH NC-,PLC-, HMI PART AND DRIVE CONTROL FOR SINAMICS AXES/SPINDLES (3/1) INCL:. LOG BOOK AND TOOLBOX

6FC5370-0AA00-1AA0

SINUMERIK 802D SL VERSION T/M VALUE OPERATOR PANEL CNC WITH NC-,PLC-, HMI PART AND DRIVE CONTROL FOR SINAMICS AXES/SPINDLES (3/1) INCL:. LOG BOOK AND TOOLBOX

6FC5370-0AA00-3AA0

SINUMERIK 802D SL VERSION T/M PRO OPERATOR PANEL CNC COMPLETE WITH NC, PLC, HMI PART AND DRIVE CONTROL FOR SINAMICS AXES/SPINDLES (4/1 OR 3/2) INCL:. LOG BOOK AND TOOL BOX

6FC5370-0AA00-3CA0

SINUMERIK 802D SL VERSION CU PRO OPERATOR PANEL CNC COMPLETE WITH INTEGRATED NC, PLC, HMI PART AND DRIVE CONTROL FOR SINAMICS AXES/SPINDLES (4/1 OR 3/2) INCL:. LOG BOOK AND TOOL BOX


6FC5610-0BA10-0AA0

SINUMERIK 802D CNC OPERATOR PANEL; -CNC (4 AXES, 1 SPINDLE); -PLC; -HMI (10.4" MONOCHROME); -COM (PROFIBUS, RS 232);