---
With Glrassin 6 months warranty, 10.4 INCH 4 Wire Orignal Touch Screen for AMT9537 91-9537-000 repair Replacement. The Touch screen is 231.4mm in length, 177.9mm in width. Glrassin Spare Parts are used to repair HMI machines. 
AMT Inc which possess a wealth of design experience and superb manufacturing techniques provides comprehensive touch solutions.They specialize in custom creating high quality and high-spec touch products for world renowned industrial, medical, and commercial enterprises
Free shipping is available for standard delivery of this screen. Please carefully compare the dimensions with your machine and read the shipping and FAQ section before buying.  If you are not sure whether this touchscreen is suitable for your machine, send an email that attaches the picture of your old screen to us to confirm before you make the order. Our email address is sales@glrassin.com.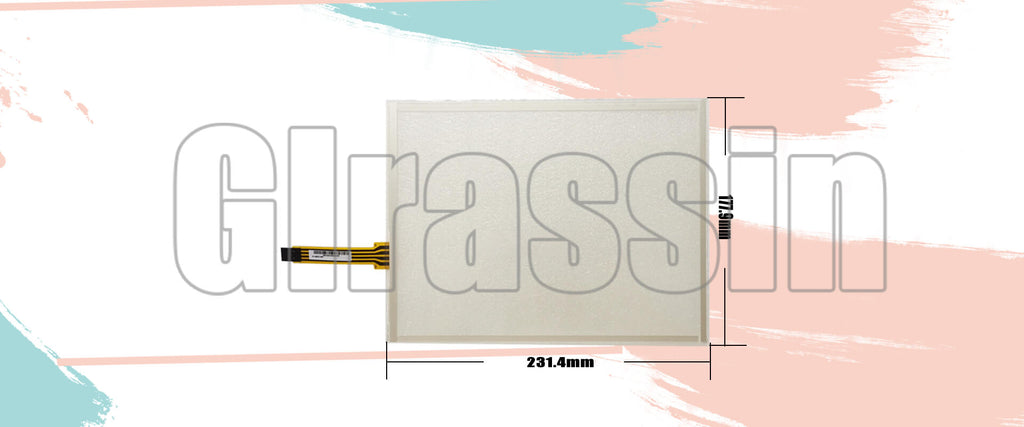 Specific parameters:
Length:
231.4 ± 0.3mm
Width:
177.9 ± 0.3mm
Model:
AMT9537
Wire:
4


Thickness

2.1mm

Hardness:

3H

Size:

10.4 INCH

Transmittance:

85%

Operating Temperature:

20

℃-+70℃
Storage Temperature:

-40

℃-+80℃
Warranty:

6 months

Include:
Touch Screen


How to replace the touchscreen?