---
Sale
With Glrassin 6 months warranty, Touch Panel for ABB IRC5 Controller FlexPendant Repair. The ABB FlexPendant Touch Screen is 148mm in length, 112mm in width. Glrassin Spare Parts are used to repair Teach Pendant.
The ABB IRC5 Teach Pendant gives our robots the ability to perform their tasks in a highly efficient manner. Based on advanced dynamic modelling, the IRC5 automatically optimizes the performance of the robot by reducing cycle times (QuickMove®) and providing precise path accuracy (TrueMove®). Thanks to ABB's IRC5 technology, a robot's motion is predictable and its performance high, with no tuning required by the programmer. What you program is what you get.
Free standard shipping is available to deliver this Touchscreen. Please carefully compare the dimensions with your machine and read the shipping and FAQ section before buying.  If you are not sure whether this part is suitable for your machine, send an email that attaches the picture of your old one with dimensions to us to confirm before you make the order. Our email address is sales@glrassin.com.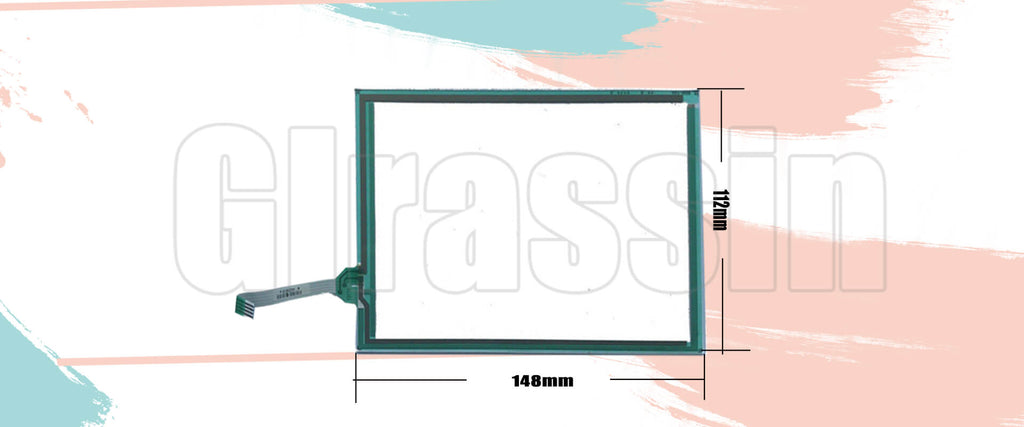 Specific parameters:
Long:

148mm

Width:
112mm
Warranty:

6 months

supply:
Touch Screen


Type:

Resistive Screen

Model:

IRC5 Controller 

Flex Pendant

Suitable for the following Model:
E3HAC028357-001
3HAC028357-001