---
With Glrassin 6 months warranty, 10.4 INCH Touch Screen for Mitsubishi Electric GOT-A900 Series HMI Graphic Terminal A970GOT repair replacement. The GOT-A900 touchscreen is 226mm in length, 183mm in width. Glrassin Spare Parts are used to repair HMI machines.
Mitsubishi  GOT can be used as an electronic operator panel which has achieved on its monitor screen the switch operation, lamp indication, data display, message display and other operations which were previously performed on an operator panel.
Free standard shipping is available for standard delivery of this touchscreen. Please carefully compare the dimensions with your machine and read the shipping and FAQ section before buying.  If you are not sure whether this touchscreen is suitable for your machine, send an email that attaches the picture of your old one with dimensions to us to confirm before you make the order. Our email address is sales@glrassin.com.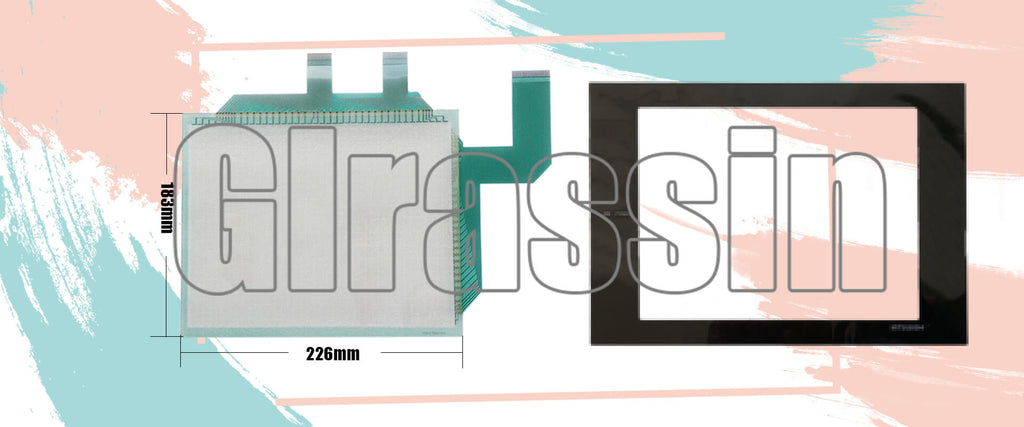 Specific parameters:
| | | | |
| --- | --- | --- | --- |
| Warranty: | 6 months | Supply: | Touch & Overlay |
| Resolution: | 640 * 480 | Touch key: | 1 million times or more  |
| Length: | 226mm | Width: | 183mm |
| Series: | GOT-A900 | Type: | Resistive |
| Size: | 10.4 INCH | Model: | A970GOT |
Suitable for the following Part Numbers:
A970GOT-TBA
A970GOT-TBD
A970GOT-TBA-B
A970GOT-TBD-B
A970GOT-TBA-EU
A970GOT-SBA
A970GOT-SBD
A970GOT-SBA-EU
A970GOT-LBA
A970GOT-LBD
A970GOT-LBA-EU