---
With Glrassin 6 months warranty, 3.8 INCH Touch Screen for Panasonic GT02 HMI repair replacement. Panasonic HMI 3.8" High-definition 240 × 96 dots LCD produces crisp images. The analog touch screen technology does not display any annoying visible dots or lines.Glrassin Spare Parts are used to repair HMI machines.
GT series displays use an analog-touch panel where locations of parts and characters can be adjusted in increments of one dot. The adoption of the Windows® font has widened the character size selection (10 to 240 dots), making the screen design more flexible.

Free standard shipping is available for standard delivery of this touchscreen. Please carefully compare the dimensions with your machine and read the shipping and FAQ section before buying.  If you are not sure whether this touchscreen is suitable for your machine, send an email that attaches the picture of your old one with dimensions to us to confirm before you make the order. Our email address is sales@glrassin.com.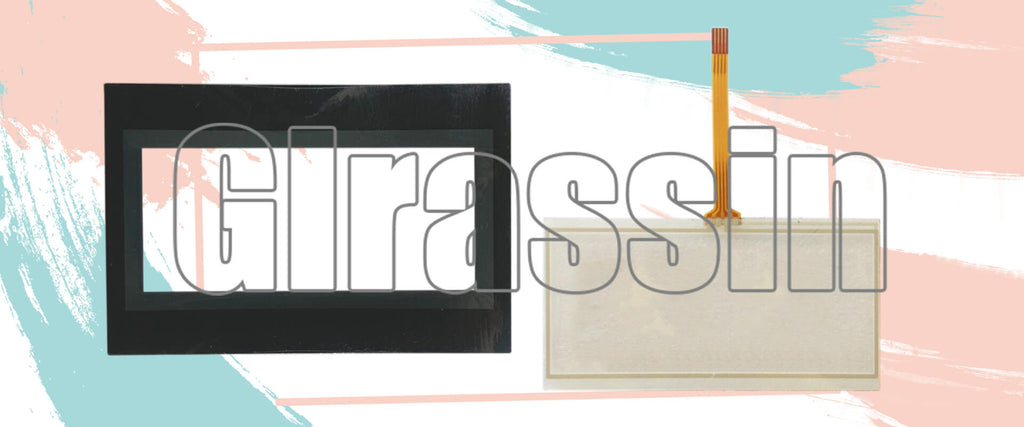 Specific parameters:
| | | | |
| --- | --- | --- | --- |
| Warranty: | 6 months | Supply: | Touch & Overlay |
| Wire: | 4 | Type: | Resistive |
| Size: | 3.8 INCH | Model: | GT02 |
Suitable for Following Part Number:
AIG02MQ03D
AIG02MQ05D
AIG02MQ13D
AIG02MQ15D
AIG02MQ23D
AIG02MQ25D
AIG02GQ02D 
AIG02GQ03D
AIG02GQ04D
AIG02GQ05D
AIG02GQ12D
AIG02GQ13D
AIG02GQ14D
AIG02GQ15D
AIG02GQ22D
AIG02GQ23D
AIG02GQ24D